BEYOND REAL #2 COVER E TBA VARIANT
BEYOND REAL #2 COVER E TBA VARIANT

Writer: Zack Kaplan
Artist: Fabiana Mascolo, Toni Fejzula, Vincenzo Riccardi, Dennis Menheere, Jorge Corona
Cover Artist: TBA

An artist's craft. June lands in a strange geometric layer of life's simulation, where dark creatures hunt corrupted souls who dare to pass over the boundary. With the help of a crew of cynical human survivors, June must come to terms with her new powers and escape this limbo before being formatted out of existence.NET PRICING: $49.99

This item is currently in a pre-order status.
Release date approximately set for 1/24/2024.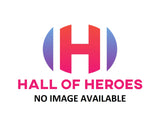 More from this collection